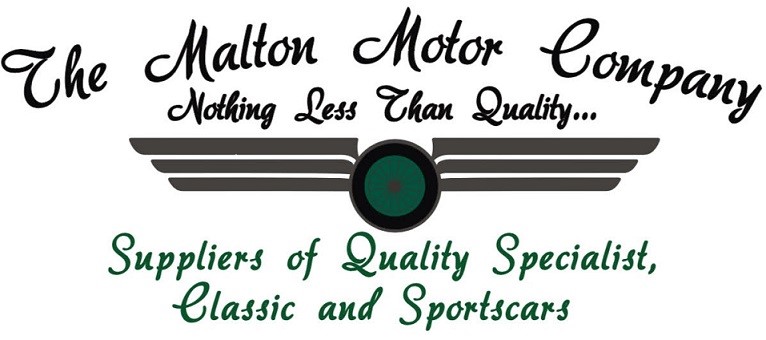 1981 Land Rover 88 SERIES 3
7 Seater - Restored - Truly Outstanding Example - Engine Fully Rebuilt
Gorgeous First Class & Honest Series 3 - Restored To A Very High Standard - First To See Will Be Totally Amazed & Will Fall In Love!! Thousands Spent!
Vehicle Specification
Mileage

22,425

Engine Size

2286cc

Transmission

Manual

Fuel Type

Diesel

No. of doors

3

Colour

Green
For Sale: £14995 - Immaculate Lovingly Renovated Classic - 1981 W Registration - Land Rover 2.25 Di Series 3 Hard Top Van - 7 Seater. Finished in gleaming bronze green with contrasting Cornish cream hard top and wheels. SOLD WITH 12 MONTHS MOT - MOT 8/04/2020 no advisories. Must be one of the best available and at a very reasonable market price. Prepared to a very high standard. This Land Rover is really something special and we recommend all interested parties to be swift, we are very proud indeed to offer this gorgeous example for sale. Thousands have been spent renovating this fast appreciating classic. Drives 100% and everything works as it should. No corrosion problems on this car, many new panels fitted and a comprehensive rust prevention treatment process has now been completed so its proud new owner can use this vehicle all year round and in any weather conditions without worry. The vehicle now benefits from having a full and professional re-paint. The underside and chassis of this vehicle is in exceptional condition throughout. Floors front and rear are in excellent condition throughout as you can see from our photos. Fairey free wheeling hubs fitted and work perfectly. Gearbox has previously been rebuilt and is in perfect working order. High & Low work well.The engine has just been fully re-built by a professional technician and is running very well. Engine work completed and replacement new parts include, 4 pistons & rings, valve guides, valves, valve stem seals, all new engine gaskets, new injectors, reconditioned fuel pump, Millers oil used & Land Rover filter, fuel filter, big ends, honed cylinder block, new timing chain, camshaft, new coolant, air filter to inlet pipe, engine and fuel pump timed correctly, valve clearances set, new engine mounts, new high power battery fitted, new heater plugs, air filter housing cleaned exhaust manifold gasket, water pump, new clutch fitted, This car has thoroughly been inspected and there is no outstanding work to do. The car has only done 200 miles since the engine has been rebuilt so please be aware it is still running in. The correct running in oil is being used at present. Next oil change due in 600-800 miles. Other new parts replaced / fitted and work carried out, both full front doors and glass replaced, new wiper blades, rear work light fitted, rear ladder, roof rack, front and rear light guards, rear step, rear tow bar and drop plate, new tow bar bolts, front tow bar, new front bumper, all front and rear light lenses, new number plates, 2 rear bench seats, 4 new Cooper Discoverer A/T tyres, All wheels repainted, grille, grille badges, union jack badges, interior door pull handles, rear passenger grab handles, rear floor load mat, front tailored rubber floor mats, 3 new gear knobs and gaiters, handbrake gaiter, hand brake adjusted, all brakes set up and serviced, tracking adjusted, fuel tank and lines, heater intake wing vent, door mirrors, fresh air bulk head vent seals, 12v 800w heater fitted, front and rear mud flaps, chequer plate wing top protectors, pick axe tool clamps and brackets, rear shovel and brackets, 3 front seats, replaced, rear exterior grab handles (two sets), tow bar electrics, rear reflectors, additional Jerry can and rear door holder, new filler cap & diesel plate, varies new stickers and instruction plates, pedal rubbers, dash switches and 12v socket rewired, door hinges, wheel cylinders and brake shoes, outriggers, bottle jack & wheel brace, all greased, all steering, diff, gearbox oils changed, various fuel and brake pipes, fuel cap lock, rear interior U hooks fitted for strapping down, new sills, This car has thoroughly been inspected and there is no outstanding work to do. Joints, bushes, steering and leaf springs etc in 1st class condition. All enthusiasts and owners club member enquires welcome. For an appointment to view this fantastic car please call us today. You will not be disappointed and will not have had a wasted journey. We look forward to your interest.